Scandic Furniture - Scandi Oak Furniture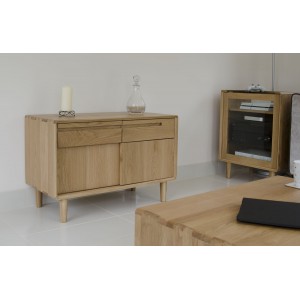 Scandinavian Furniture is very on trend and we can see why, with its modern yet traditional style, it looks gorgeous in any home. Whether you want to add one Scandi Oak piece to an existing room design, or overhaul your home into a Scandinavian dream, our Scandic Oak furniture range will have you covered.
All of our Scandic Furniture is made from the highest quality oak and finished in a strong lacquer to give the furniture a long life span and the ability to withstand wear and tear.
We love the Scandinavian theme because its both retro and stylish at the same time, which means it can work in just about any style of home! You can pair it with a minimalistic, simple and modern design, or you can put it in a cosy room surrounded by books and clutter and it will still look elegant and stylish.

Our Scandi furniture is fast become one of our most popular oak ranges and we offer FREE DELIVERY on everything. We also provide FREE floor protectors for our Scandic Oak pieces - just choose your options at checkout.
---